Céad Míle Fáilte
St. John the Evangelist Church, Ballinteer is part of the Pastoral Area of Dundrum, Ballinteer and Meadowbrook.
---
All public Masses in the Pastoral Area are suspended with effect from Saturday 14th March 2020


The obligation to attend Mass is lifted
The following Masses in Ballinteer church can be viewed on the Parish WebCam

- Monday to Friday - 9:30 a.m.

- Saturday - 6:00 p.m.

- Sunday - 11:00 a.m. and 12:30 p.m

---
Easter 2020
---
Note:
- Adoration of the Blessed Sacrament is cancelled until further notice
- Our church will be open for prayer from 10:15 a.m. to 3:30 p.m.
- The parish office will remain open.

- Daily Mass is also available on Radio Maria at 10:00 a.m. (free app download from the Radio Maria website, or listen on Saorview Channel 210)

Our priests are available for any pastoral support you may need.

We join with Pope Francis in asking our Blessed Mother to protect and care for us all during this time.

---

HSE guidelines on Coronavirus (COVID-19) [PDF]


SeniorLine
SeniorLine has been the national, confidential listening service for older people, run by trained older volunteers since 1998. This peer-to-peer helpline for older people receives in excess of 10,000 calls per year. The corona virus is a particular threat to older people and subsequently SeniorLine has put in place a number of protocols to support our many older callers from all over Ireland. Any caller, concerned about Covid 19, will receive the most up to date guidance as recommended by Government sources. Good health practice is reinforced at all times. This information is updated daily as the situation changes and is available to each of our volunteers at the phones. SeniorLine is a FREEPHONE service and our older callers can call free between 10am and 10pm every day of the year on 1800804591
---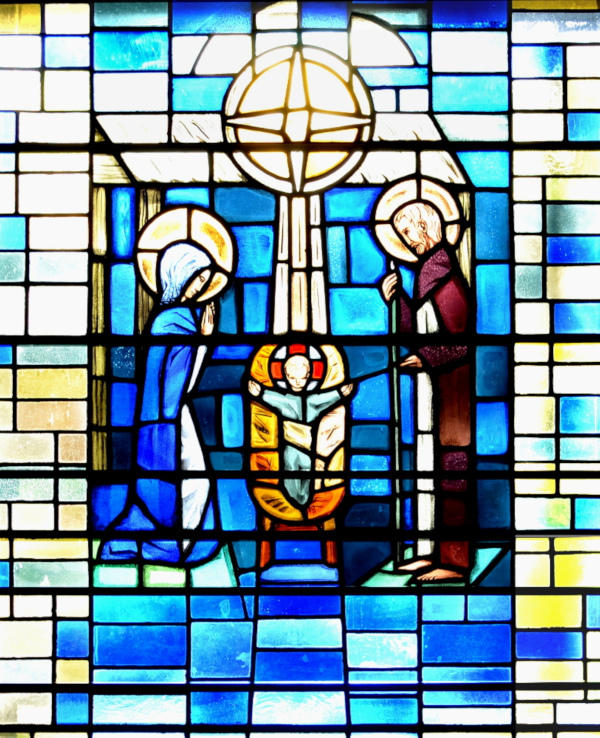 Stained glass windows in Ballinteer Church - Artist Patrick Pollen
---
Parish Mission Statement

"I call you friends, because I have made known to you everything I have learned from my Father.
You did not choose me, no, I chose you; and I commissioned you to go out and to bear my fruit, fruit that will last; and then the Father will give you anything you ask him in my name.
My command to you is to love one another."
Gospel of St. John the Evangelist Ch 15 Vs 15-17


Inspired by these words in the Gospel of St. John the Evangelist, patron saint of our parish in Ballinteer, we strive to follow Jesus by:
Building a community which gives expression to our faith in Jesus where each person feels welcomed, accepted and valued in their own right.
Promoting a greater sense of togetherness and participation as we gather in our church.
Spreading this togetherness in church out into our parish community in a way that is inclusive and all-embracing.

---
Note: This website uses cookies for analysing usage statistics. These cookies do not store personally identifiable information. In using this website you accept these cookies, unless your browser settings indicate otherwise. Learn more